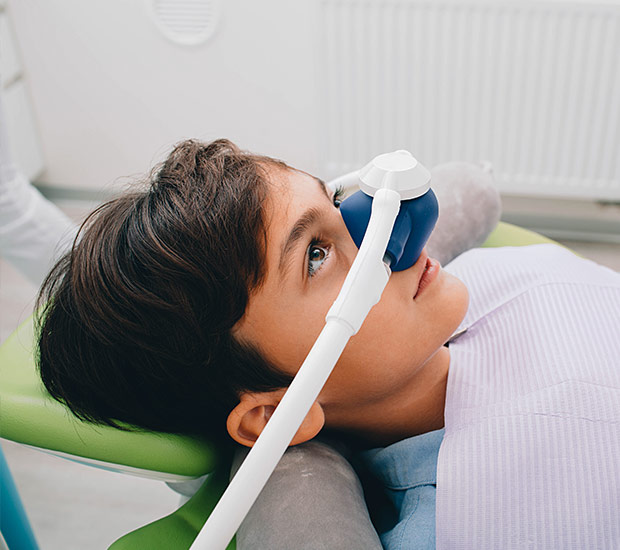 Sedation Dentistry
Suffolk, VA
Not many people enjoy being alert during dental procedures and may actually have dental anxiety because of the fear of pain. Children are especially known to have ill feelings toward dentists because of this. Sedation dentistry eliminates, or at least reduces, these feelings with the power of medicine working to relax the nerves.
At Fun Park Pediatric dentistry, we offer moderate sedation otherwise known as oral conscious sedation to ensure our mild to moderate dentally anxious patients are safe, comfortable, and calm before and during their treatment. Oral sedation at Fun Park Pediatric Dentistry is administered in a safe and closely monitored environment.
At Fun Park Pediatric Dentistry in Suffolk, we provide less painful treatments with the use of sedation dentistry methods. To learn more about sedation or schedule an appointment, call (757) 767-2767today.
What is Sedation Dentistry?
Sedation dentistry refers to any dental procedure involving the administration of sedatives generally used to relax patients for dental treatment. Certain sedation methods in pediatric care help manage special health needs or anxiety many children face. Sedatives used in pediatrics are mild and gradually calming, allowing a child to stay still for safer, more comfortable treatments.
Increased use of sedation on children in its many forms is largely due to the extensive research done to improve safety and quality. An article in The Journal of Sedation and Anesthesiology in Dentistry found that "over 70% of board-certified US pediatric dentists use some form of sedation in their offices." The type of sedation administered depends on the treatment, any health-related conditions, and the child's sensitivity.
Oral Sedation
Mild to moderate Sedation
The use of oral sedatives in clinically appropriate dosage enable a child to be mild to moderately sedated for treatment under nitrous. At Fun Park Pediatric, Dr. Somefun may request a medical consult with the child pediatrician prior to a sedation appointment
Safety Measures
Sedation methods have been used in pediatric dentistry for several decades with ongoing research and development. Updated standards and procedures guarantee dentists adhere to proper safety measures and are continually up-to-date. According to the National Institutes of Health, "Implementation of high fidelity simulation training and improvements in patient monitoring, including end-tidal carbon dioxide, are becoming recognized as a new standard for sedated patients in dental offices and health care facilities. Safe and appropriate case selection and appropriate dosing for children is paramount." Trained dentists and anesthesiologists must go through mandatory training when new sedation implications are found and implement them in their practice.
Sedation dosage is dependent on the child's BMI, age, type of procedure, and medical history. Pediatric dentists administer the lowest possible amount needed for the specified treatment when working with young children. Parents are well-informed of sedation methods and dosages prior to treatment.
Post-Treatment Instructions
Many sedative treatments leave the patient feeling numb and drowsy for a few hours after leaving the office. Children need to be monitored by their parent post -treatment for at least six hours.
Give Us a Call Today
Sedation dentistry is provided at Fun Park Pediatric in a safe and closely monitored environment. Our team looks forward to treating your child and making their visit as pain-free as possible. Call our office at (757) 767-2767to learn more or schedule an appointment.
Frequently Asked Questions About Sedation Dentistry
Will my child feel anything after the treatment?
Post-treatment pain varies from patient to patient and depends largely on the type of procedure. In most cases there is little or any post -treatment discomfort.
How long does it take for sedation to wear off?
Wear off time depends on the sedation method, dosage, and the patient's tolerance. Local anesthesia wears off after 1-4 hours, most sedative medications are metabolized after six hours
What if my child continues to feel sick a few hours after sedation?
After a treatment, we will discuss all of the information needed to adhere to at home and the estimated duration of the sedative's acting agents.
Does sedation impair focus and memory?
Sedatives may cause children to forget what happened or where they were after administered medication. This is referred to as retrograde amnesia and it assist in children not harboring unpleasant memories
How can sedation relieve dental anxiety?
Sedation is appropriate for children with mild to moderate dental anxiety and in carefully selected cases is effective in relieving dental anxiety. Not all patients with dental anxiety are candidates for sedation
Recent Posts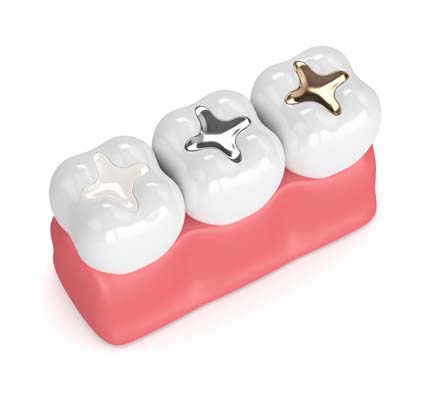 Dental sealants for kids are an important part of a child's oral health care routine. They can help protect teeth from cavities and decay, but many parents are unaware of the benefits associated with sealants. This blog post will discuss the benefits of dental sealants for kids and why they should be part of your…