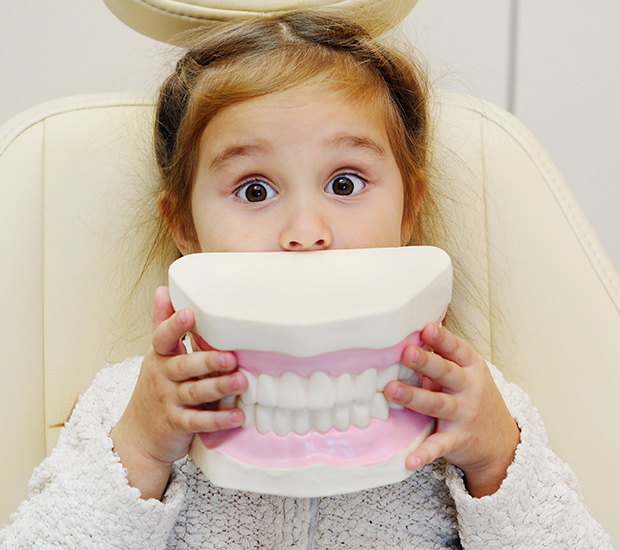 Dental Restorations
Suffolk, VA
At Fun Park Pediatric Dentistry, we offer dental restorations so that patients throughout Suffolk can stay in excellent oral health. Our team can help to complete restorations in a way that restores the functionality of a tooth and keeps the tooth looking natural. This is important for ensuring that once the dental work is complete, no one can tell your child's tooth was ever damaged. If your child's tooth is cracked, chipped or damaged in any way, call (757) 767-2767 to schedule an appointment.
Why Dental Restorations Are Necessary
Children frequently need to repair teeth due to accidents. An accident can happen at any time. Whether it is in a sport, extracurricular activity or just playing with friends– a child's teeth are often the victim.
Fun Park Pediatric Dentistry, can help restore a damaged tooth so that the tooth continues to function without needing removal. This is far better for your child's overall oral health, since keeping natural teeth is the best option in the long run.
Types of Restorations
If you live in Suffolk or the surrounding area, schedule an appointment with our dental office to learn more about the type of restorations that are available to correct your child's tooth. At Fun Park Pediatric Dentistry, we do not believe there is a one-size-fits-all-solution and offer customized treatment plans based on the needs of each patient. One form of restoration that works for a patient, may not work for your child. We will make sure to recommend the best treatment for your child's needs during the examination.
Here are some of the common dental restorations that we offer:
Dental crowns. When a tooth is missing a large portion of its enamel, a dental crown is the best type of restoration. The crown acts as a cap that completely surrounds the tooth. This way, your child can bite down with full force and not worry about being uncomfortable or of damaging the tooth further. This is mostly used when the tooth has lost a lot of structure.
Tooth-colored fillings. At Fun Park Pediatric Dentistry, we use tooth-colored fillings as a way to restore teeth that have cavities. Once the decayed area of the tooth has been removed, a filling is necessary to replace the missing enamel. Traditionally, this was done using silver amalgam, but now we can complete dental restorations using materials that look natural. After the procedure, no one will be able to tell the difference with your child's teeth. Common tooth colored filling materials are composite and resin modified glass ionomers
Icon infiltration Those that need minor restorations can often benefit from a simple infiltration technique.This is a technique were we restore incipient or very small caries without using a drill.
Expertise Matters
Our team can complete dental restorations in a way that is comfortable and natural looking. It is extremely important to work with a dental professional, since it ensures that your child's restoration will blend in with his or her natural teeth. Patients throughout the Suffolk area appreciate that once their tooth is restored, they can smile without worrying about how it looks. Additionally, working with our dental office makes it possible for the patient to feel comfortable after a restoration. The restoration must be designed perfectly so that it fits with your child's existing bite and the surrounding teeth.
Back to top of Dental Restorations
Recent Posts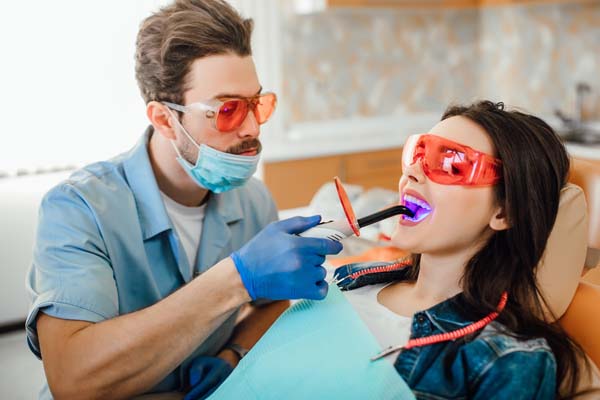 Laser dentistry is a popular way to perform certain procedures such as gum grafting or reshaping and cavity removal. Of course, the main benefit is less pain; however, there are a few other safety benefits that come with using dental lasers. Keep reading to find out more!Below is an overview of the safety benefits that…
Explore additional topics covered on our website: