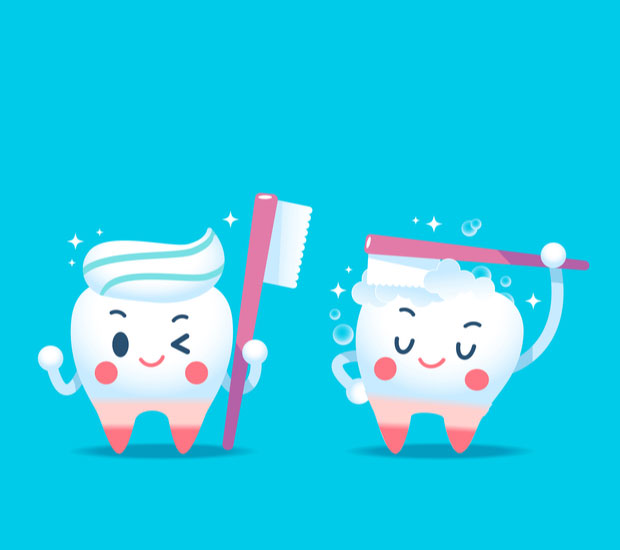 Pediatric Dental Clinic
Suffolk, VA
If you live in Suffolk or the local area, we invite you to schedule an appointment with our pediatric dental clinic. We can treat your child and ensure that he or she is in excellent oral health. We understand how essential healthy teeth and gums are to a child's ability to enjoy life and live without restriction. A child's teeth are necessary to eat and speak properly. Without healthy teeth, daily activities can become difficult for your child. Our objective is to prevent your child from experiencing this inconvenience by keeping your child's teeth healthy and intact as he or she ages. This starts with preventative care. The most effective way to continue a steady practice of preventative care for your child is by scheduling a teeth examination twice a year.
The type of issues a pediatric dentist treats
Selecting a New Dental clinic
We invite you to call 757-767-2767 and schedule an appointment with our dental center. If you are currently in search of a dentist for your child, you can be confident that visiting our office will give you access to comprehensive dental care. Our office will address all of your oral health concerns, along with the goals you have for your child's oral health. We are conveniently located in Suffolk, Virginia and offer appointment times that work for your family. If you would like to learn more about our office, we invite you to stop by and meet our staff or read our reviews to hear what our patients have to say. The biggest compliment we can receive is when a patient refers their friends and family to us. We are pleased that so many of our patients have made the effort to write a review and recommend our services to other family members.
Our Philosophy of Care
When selecting a new dentist, it is important to find one that practices a philosophy of care that you are in agreement with. The philosophy of care influences the approach and the treatment methods an office provides. At our dental clinic, we are passionate about the health of our patients and the impact that it can make on their lifestyle. We do not view dental care as an isolated issue, rather, as something that influences your child's ability to enjoy life and live without fear of discomfort. Our holistic approach begins with preventative care, since we are confident in our ability to reduce the likelihood of your child developing cavities or an infection. Preventative care often involves a caries risk assessment, xrays if needed, regular teeth cleanings, and fluoride treatments. We also focus on both restorative and cosmetic dentistry. This allows us to treat any teeth that have been damaged, while also improving the overall appearance of your child's smile. Our approach is designed to ensure our patients have a healthy smile that they can enjoy showing off. If you would like to learn more about how we can help your child, call (757) 767-2767.
Procedures Performed in Our Dental Clinic
When your child visits our Suffolk, VA dental clinic for a typical checkup, we will begin by reviewing relevant medical and dental history, examining your child's teeth and oral tisses. This preliminary examination, allows us to benchmark your child caries risk with a caries risk assessment. Result could range from low to medium to high caries risk . We will develop a comprehensive plan based on our findings. Preference on whether treatment will be done conventionally or using laser will be based on child level of anxiety, parental concerns and parental choice. Dr. Somefun believe in having an open dialogue on your child's care.
We invite you to call 757-767-2767 to schedule an appointment with our pediatric dental practice so that your child can experience our superior service and patient care.
Back to top of Dental Center
Recent Posts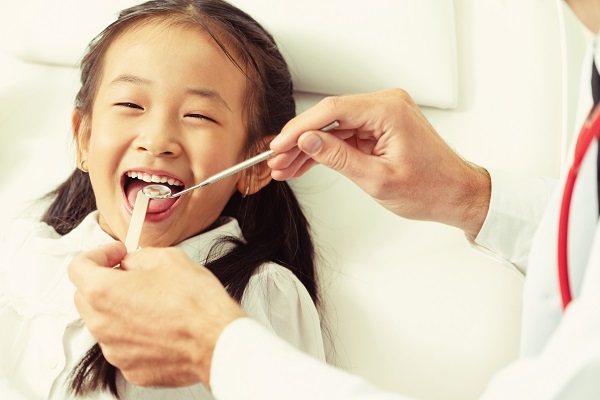 Getting your child to their twice per year kids dental cleaning can sometimes be a struggle. Between juggling different schedules and managing other aspects of a parents life it is easy for this to get pushed aside or forgotten about. However, ensuring that kids have their bi-annual checkup with their dentist is very important even…
Explore additional topics covered on our website: